Contact
---
Art Gallery Dejavu in Son, the Netherlands: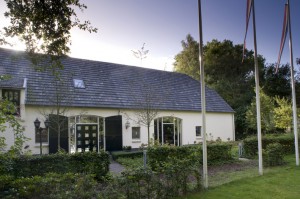 Dejavu is located in Son, the Netherlands in a former farmhouse, now a piece of modern architecture, especially on the inside.
Art and culture in a special, intimate ambience
Gallery Dejavu is an interesting cultural experience. Artist/Designer Harrie Sijbers started a multi functional culture centre in an old farm which he has renovated. Besides Sijbers own design studio, Sijbers productions design development, Gallery Dejavu has separate rooms for meetings, workshops and presentations, as well as a little theater which is used for performances of musicians and other talents. Furthermore you can visit Gallery Dejavu for varying art expositions of acknowledged artists. Son has appointed Gallery Dejavu as an official wedding location.
Dejavu
Peellaan 40
5691 LL Son
t: 0499 476439
info@sijbers.nl
www.dejavu-son.nl
Opmerkingen en vragen zijn welkom.
Onderliggende techniek Fast Secure Contact Form