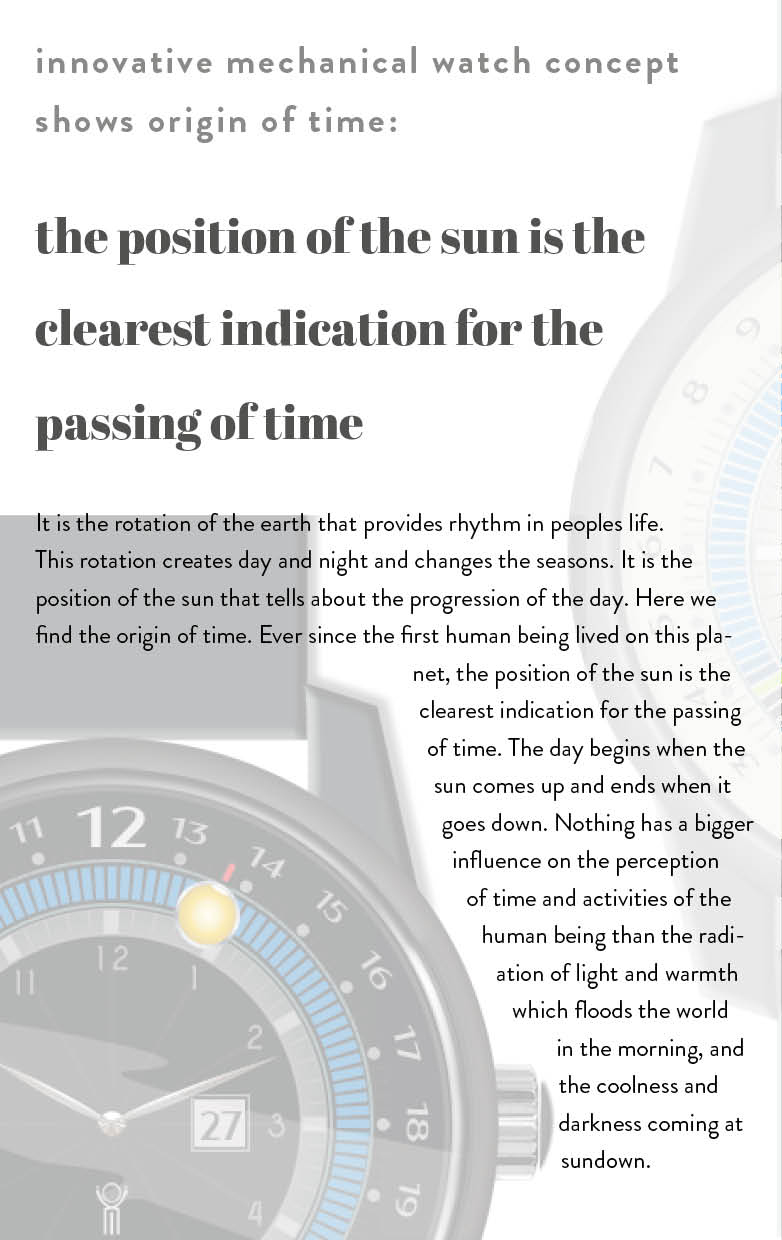 Inspiring patented watches. 
With the sun added you can tell the story: where does time come from? Why do we have night and daylight? What role do the planets play in this. How do we get the seasons?
With this concept you can make children aware of the power and importance of the sun and it's relation with time.  The sun warms our seas, stirs our atmosphere, generates our weather patterns, and gives energy to the growing green plants that provide the food and oxygen for life on our planet. The Sun provides light. The light helps provide energy to the Earth, through electromagnetic energy. It also helps animals see in the day and the night (through the moon). This light also helps plants grow, and since plants consume carbon dioxide, and produce oxygen, plants are vital to human life.