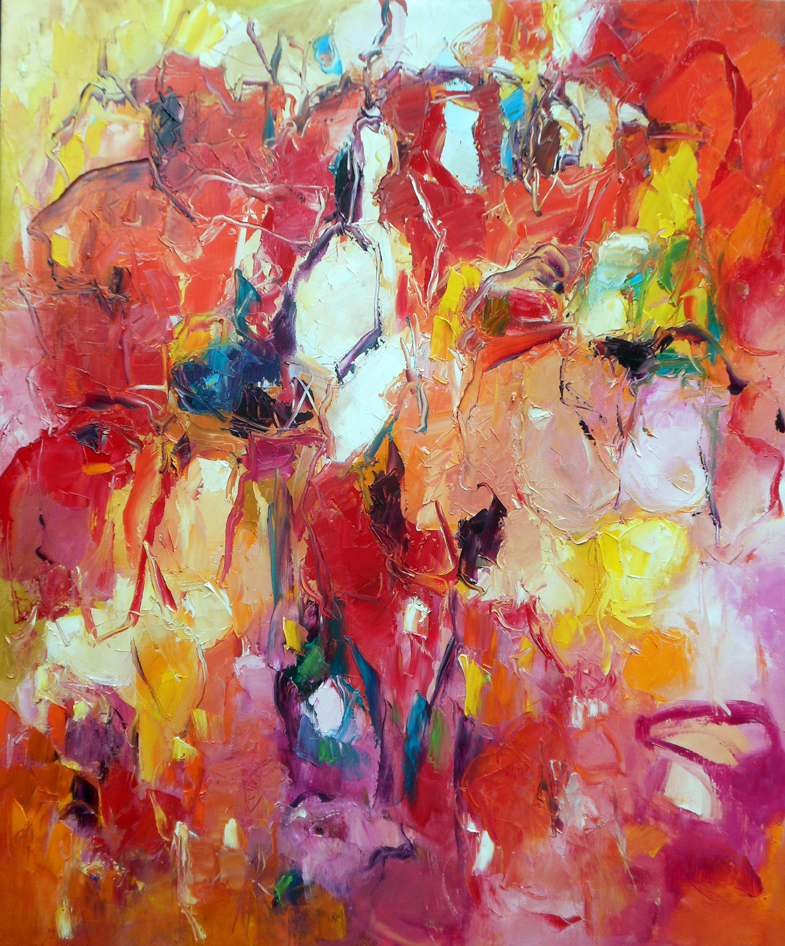 Harrie Sijbers, Attraction, olieverf op linnen, 120×100 cm  SOLD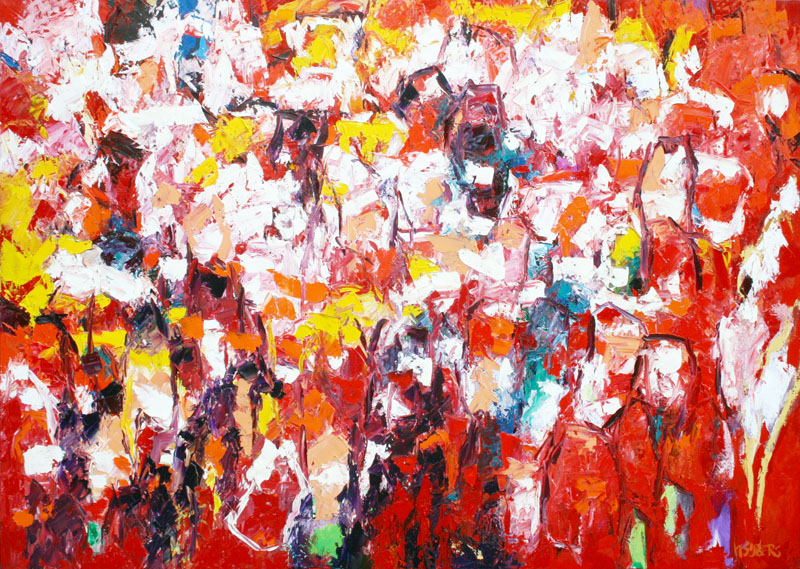 Harrie Sijbers, Runners, olieverf op linnen, private collection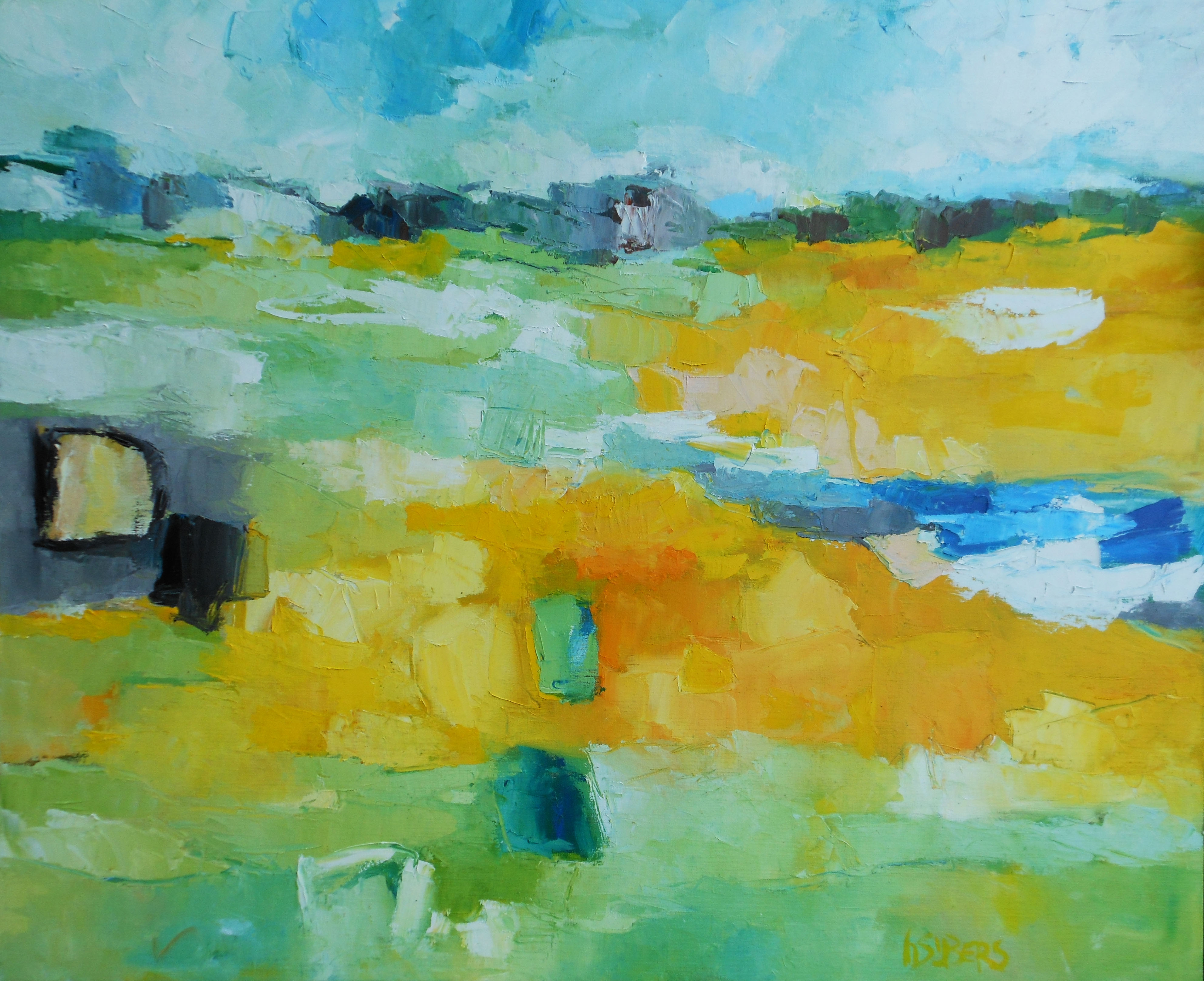 Harrie Sijbers 'Daydream', 100×120 cm, olieverf op linnen  SOLD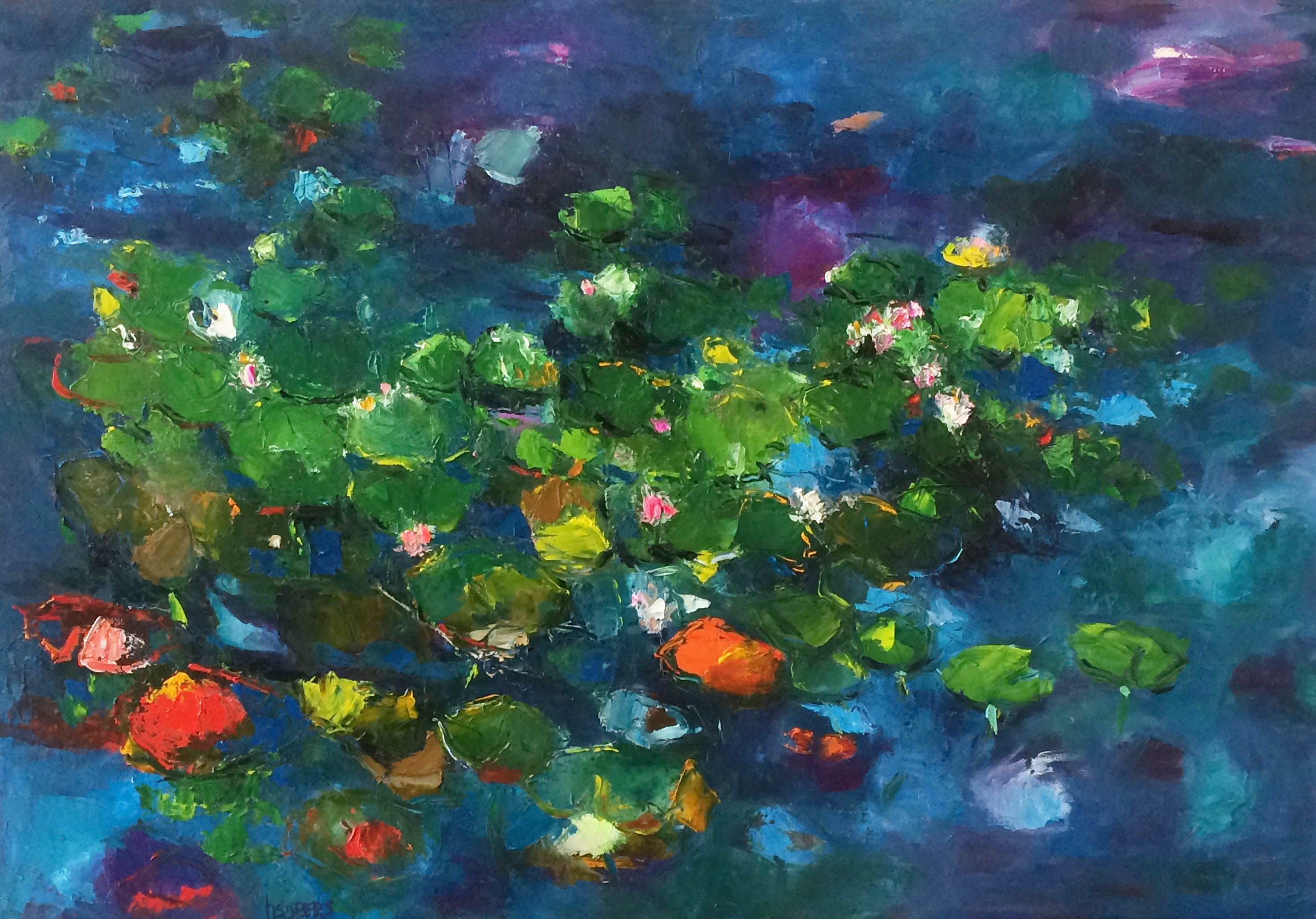 Harrie Sijbers 'bellezza dello stagno', 70×100 cm, olieverf op linnen € 2550 in uitleen galerie Persoon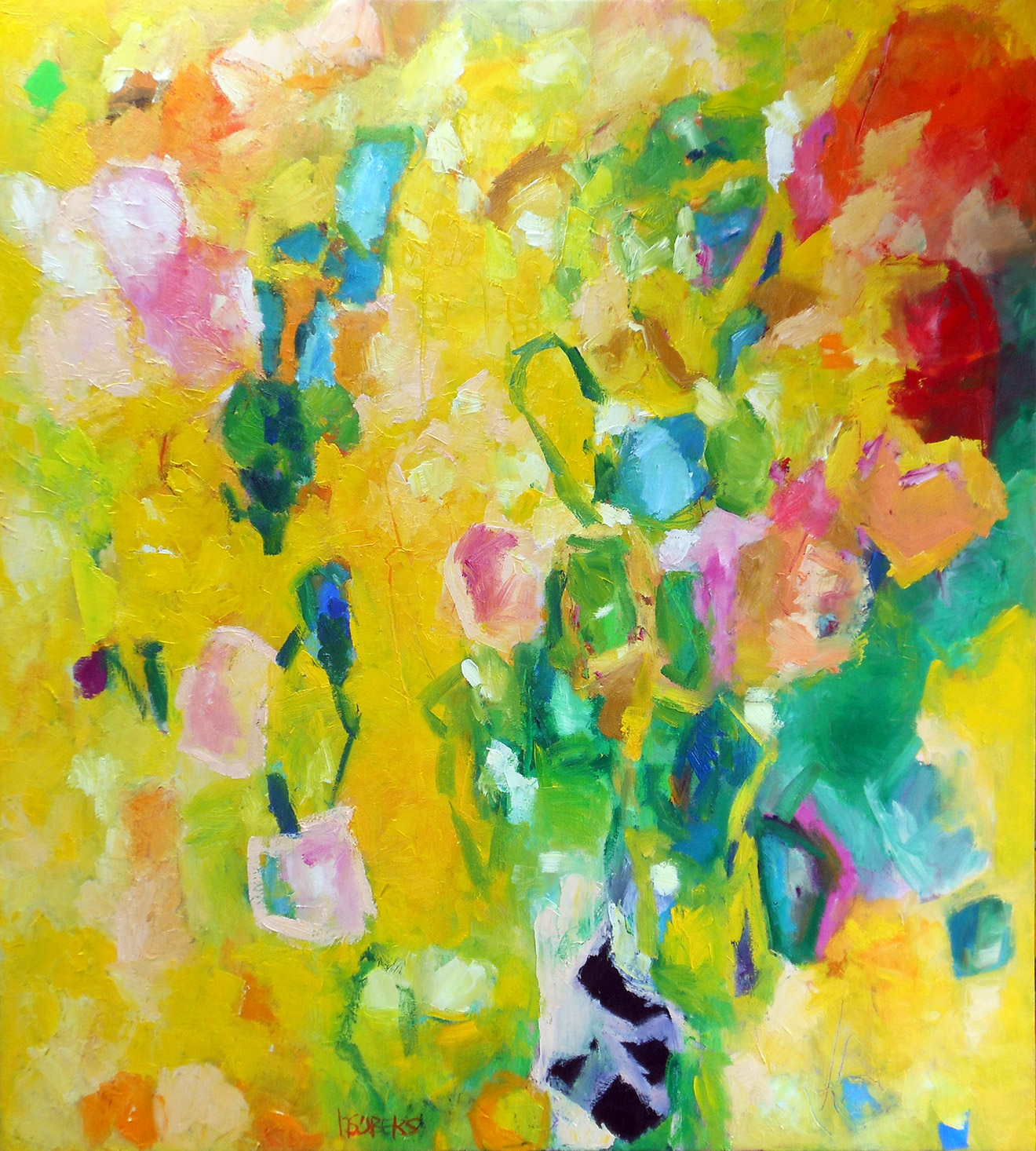 Harrie Sijbers 'Vivace', 110×100 cm, olieverf op linnen € 3150 Galerie Persoon
Harrie Sijbers about:
This Dutch painter loves moving freely from floral arrangements that are still recognizable as figurative, to others in which the shapes of the flowers have lost their real features, acquiring instead those of a throbbing naturalistic abstraction with intense matter effects. His expressionist paintings show the inner force of colour and of shapes that express feelings, impulses and emotions. Each of his works is resolute in its style and conveys a pictorial liveliness resulting in a unique and innovative perspective – such a rich perspective that it elevates these works to the level of pure aesthetic lyricis.
Harrie Sijbers about:
Harrie Sijbers' paintings offer a real breath of fresh country air. Born in 1953 in Holland, the artist studied at the Design Academy in Eindhoven.
His expressive artwork transports us into the floral landscapes we imagine of Holland. The artist's sensitivity to nature is clear to see.
The blurred composition, exploring innovative perspectives, gives the artwork an abstract feel. The raw, spontaneous movement perfectly conveys the artist's ecstasy. Often made using a scraper, his artwork is filled with oil paints and has a unique texture, thanks to the high-quality nature of his materials.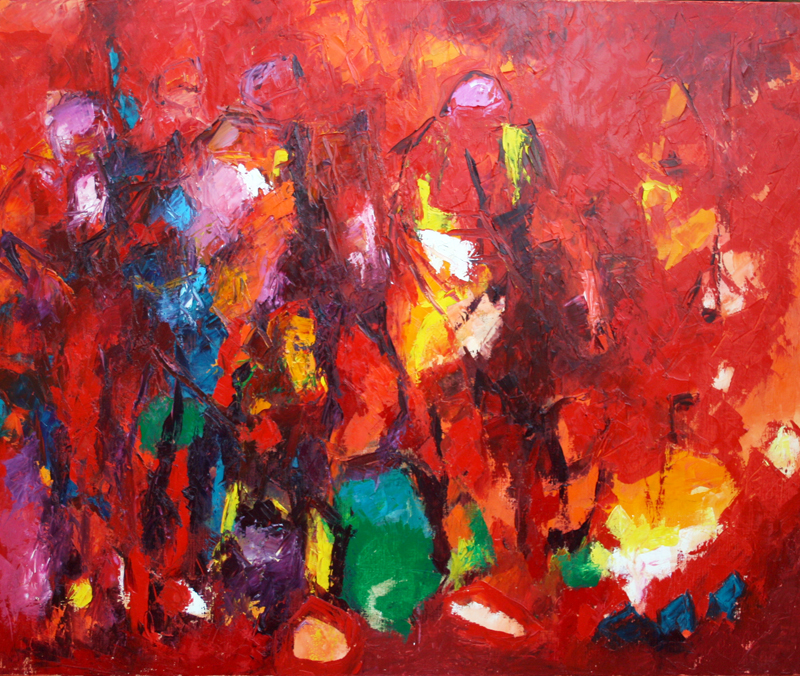 Harrie Sijbers, horse racing, olieverf op linnen, 100×120 cm € 3300 /   galerie Persoon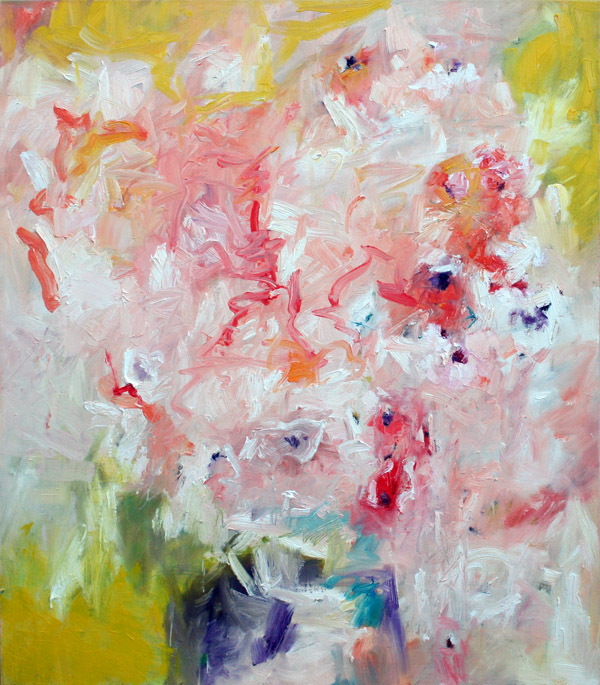 Harrie Sijbers, Flowers in a vase, olieverf op linnen, 90x 70 cm € 2400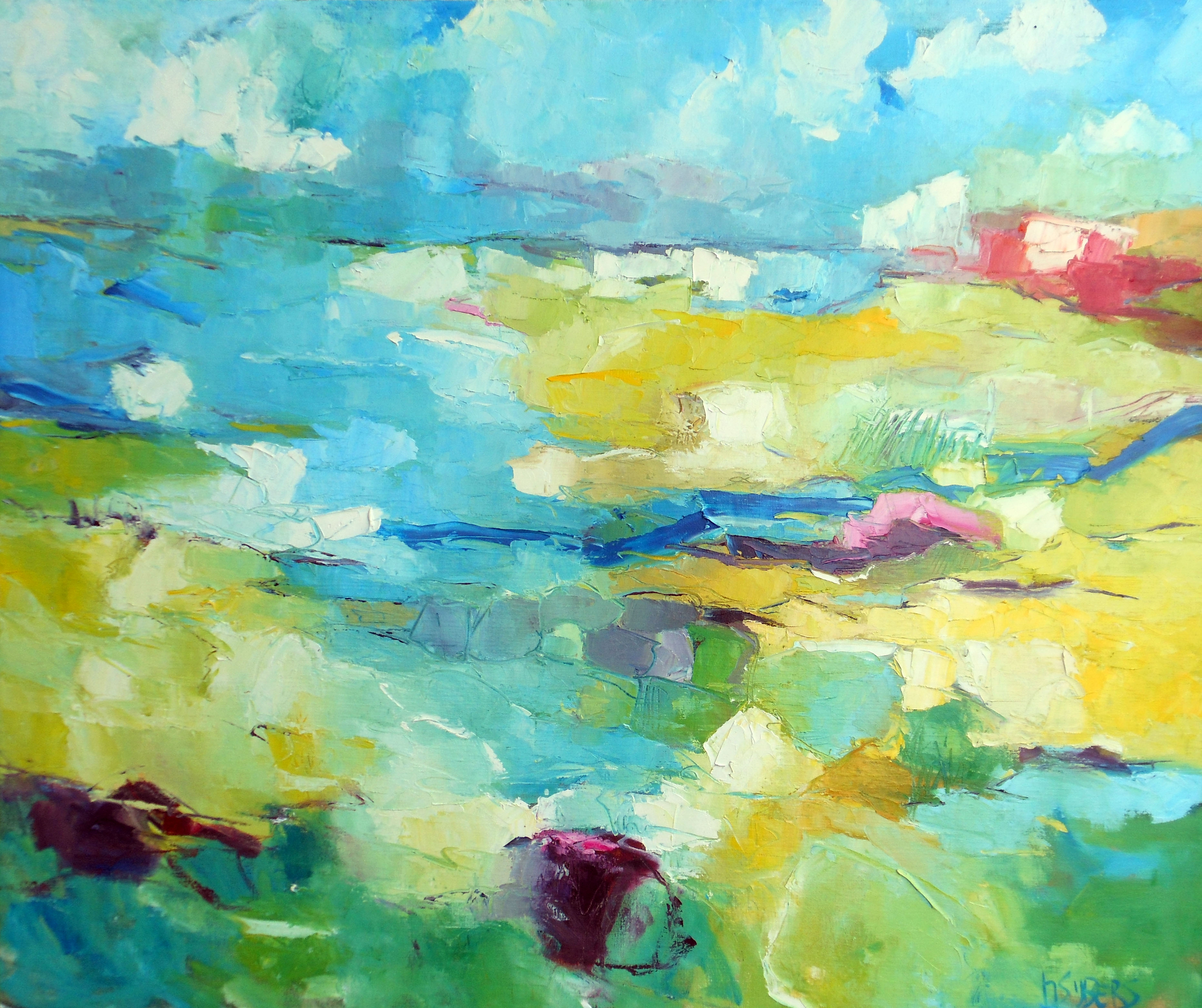 Harrie Sijbers 'Good morning sunshine', 100×120 cm, olieverf op linnen SOLD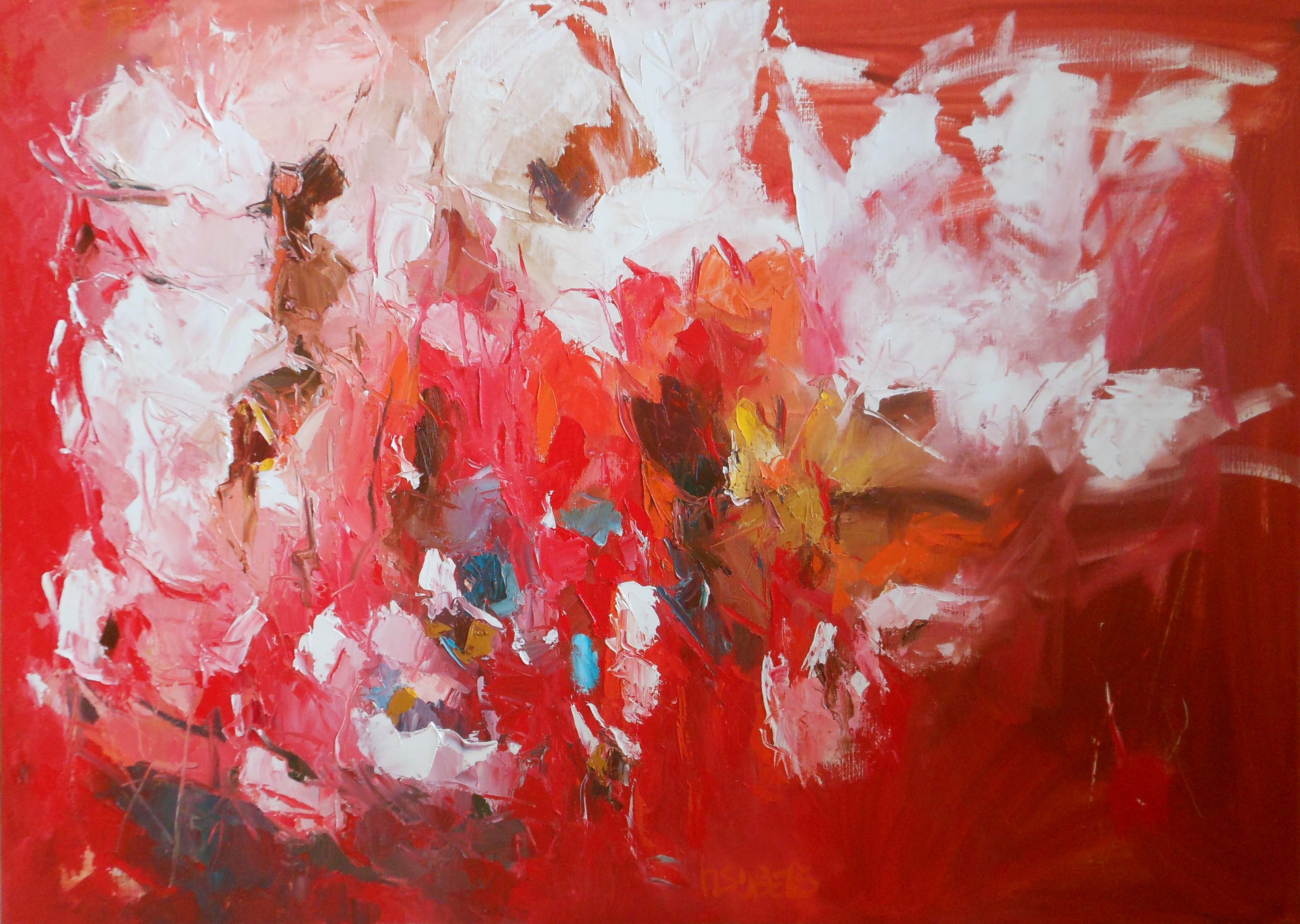 Harrie Sijbers 'For my love', 100×140 cm, olieverf op linnen SOLD